Wow. How exciting to have been interviewed by such a creative photographer. Her name is Carrie and she is the creativity behind the camera from Emaphotography. I met her from Ebay and guess what she lives near me in NJ. She photographed my children and what an awesome job. I will cherish those photos forever and the photo cd is the best. So if you are in New Jersey and you have some children you would like memories of than check out her
WEBSITE
. I have posted a portion of the interview but for more check out her
BLOG
.
Interview:
What is your favorite all time piece of jewelry? It is funny I have a new favorite every month. I save my photos by the month for listing on Etsy. It is great to look at the photos of creations just over the last year. It changes, evolves, and new skills are shown.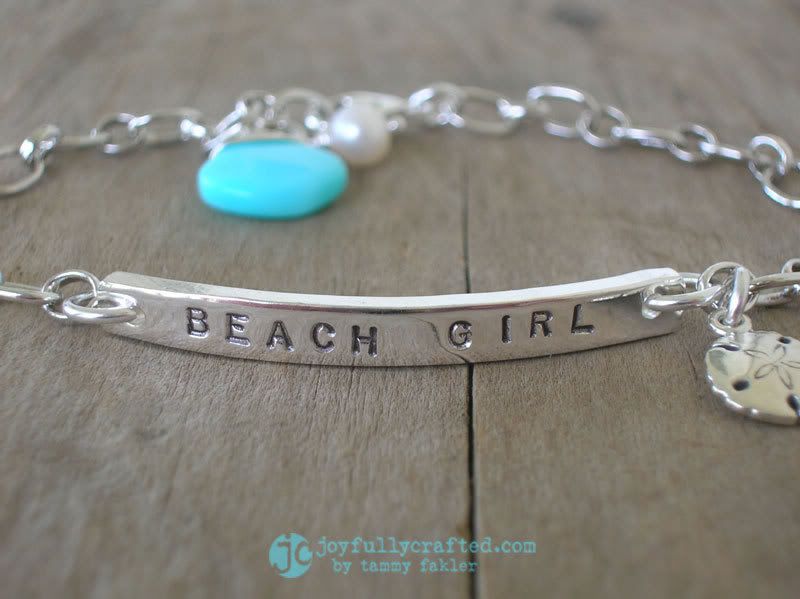 So this is one favorite for May of 2008. Can you tell I like the beach?
Most popular item you sell for Adults? The current most popular item for ladies is the tab charms necklace.
I often create one of kind items for children for fun.
Here is an example.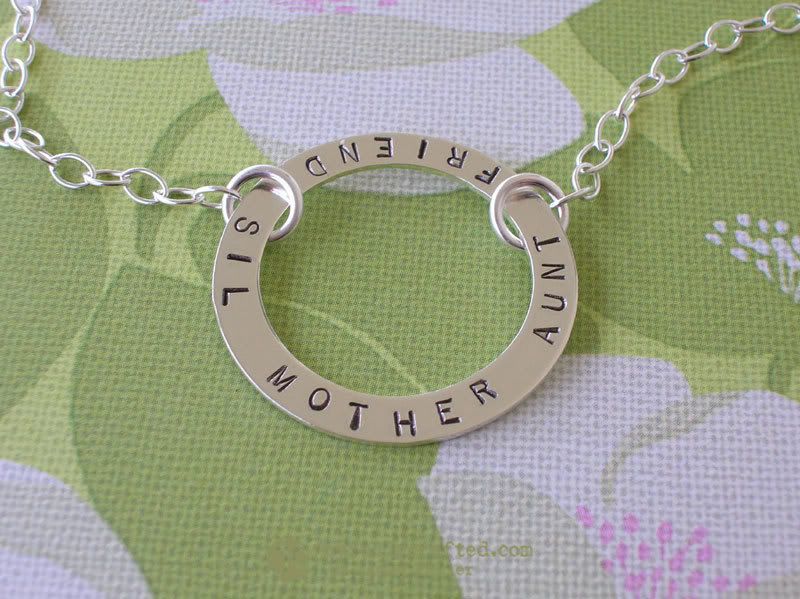 Gifts? The title hand stamped necklace personalized
with names is a favorite gift.